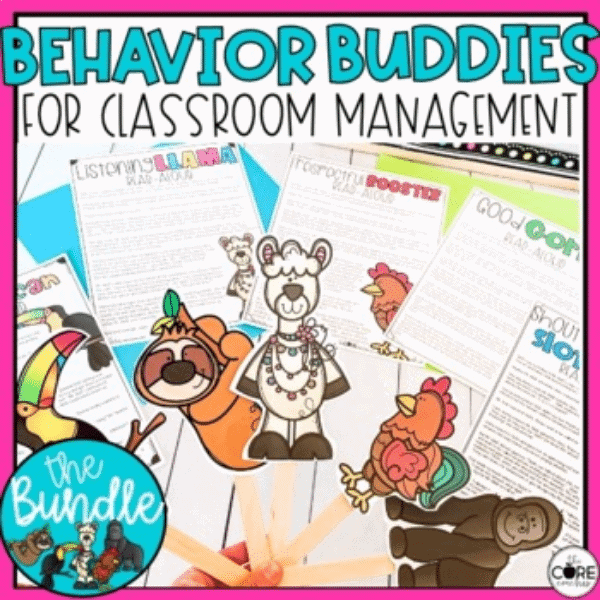 When your students are engaged, they are more likely to understand the lesson concept and it's importance. When teaching important topics like being respectful or active listening to 1st + 2nd Graders, there's no better time for a resource that truly engages students. Set the right tone for next school year with our class bundle.
Just like you, we are also teachers.  In fact, we love teaching so much, that individually we've each earned a master's degree in Curriculum and Instruction.  Since we started The Core Coaches, our goal has always been the same –  make teaching a little easier.  We do this by developing resources that:    
Meet Core Standards
We aim to develop lessons that meet your core standards. Our lessons support your curriculum planning around the core while also elevating student knowledge.
RIGOROUS + Engaging
We do our homework before developing lesson plans. You can expect in-depth information and rigorous lessons, which are student-tested and approved!
Super Simple for Teachers
As teachers ourselves, we understand how busy life as an educator truly is. That's why our lessons are great for you throughout the school year or for your last-minute sub!
Streamline lesson planning with our Elementary Lesson Plan template, with A simple, yet effective approach for creating Lesson Plans that you can use now and for future lesson planning + Class Management Strategies.
To Download Your Copy, Complete your Name + Email
We've got a huge selection of lesson plans, activities and classroom management resources to make your day, week or school year a little easier. We love creating a fun activity centered around a theme or holiday. Checkout Thematic Lesson Plans that are trending: