Countdown to the E

nd of School

Spring Break has come and gone and we are in it for that last long haul! This is always an exciting time of year with summer so close! There's also the realization that there aren't any more breaks until summer. No need to worry though! The Core Coaches are here to help you not just survive, but continue to thrive during this time. 
Countdown to the End of School 
There are two times during the year when teachers begin counting the days: winter break & summer break. Some teachers get by with just a mental countdown – some of us need something more tangible! 
If you are like us and need a physical countdown to the end of school, we have you covered! 
The 10 Days Until Summer Survival Kit is the perfect way to survive & thrive all the way until that final bell rings!  
Digital & Printable, this survival kit includes engaging end-of-year themed activities that will help students get excited for summer. Covering topics like, "Summer Safety Day" & "Summer Holidays Day" each daily kit covers reading, writing, and math standards so your students continue to learn. 
Digital Survival Kits are for 1st and 2nd graders
We know that the countdown to the end of school is going to be longer than 10 days though.  So, what do you do for the other days?  Reading Lesson Plans is always a favorite of The Core Coaches! We've put three of our favorite books in a special
May Read-Aloud Bundle for 1st & 2nd Graders:
This read-aloud pack includes rigorous text-dependent questions, differentiated graphic organizers, response-to-text writing activities, and a craftivity. 
As with all our products, detailed lesson plans for each book are also included. 
Use this bundle in conjunction with the 10 Day Survival Kit to keep students engaged from May Day to Memorial Day! 
Digital End of Year Activities
You can't have a countdown to the end of school in 2021 without including digital end of year activities! To make these digital activities even better, we have provided them for FREE! 
Take a break from digital end of year activities with this in-person interactive game. Complete with 40 fun questions to help your students get excited for summer!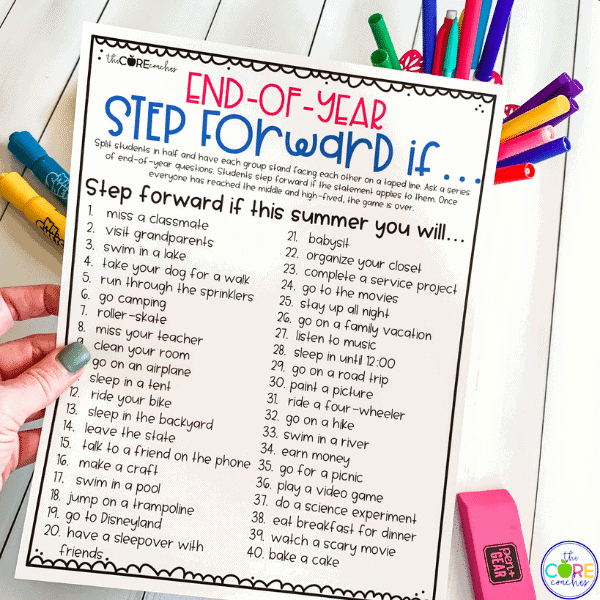 After a year of being online, this is a great way for students to get up & moving! Still online? Not a problem! Have students participate from their homes by stepping towards the camera. 
End of Year Awards Certificates 
The 2020-2021 school year has been a difficult year for everyone. Your students deserve a reward for making it through! Use these certificates to celebrate your students at the end of this unique year.
From "Amazing Artist" to "Wonderful Worker" this set of Digital & Printable Awards Certificates are ready to go! Just add the students' names to start the celebration! 
When your countdown to the end of school comes to close, use this craftivity to reflect on the school year! A perfect last day of school activity, students get to reflect on their first day of school & last day of school. Students also share what they've learned & will never forget.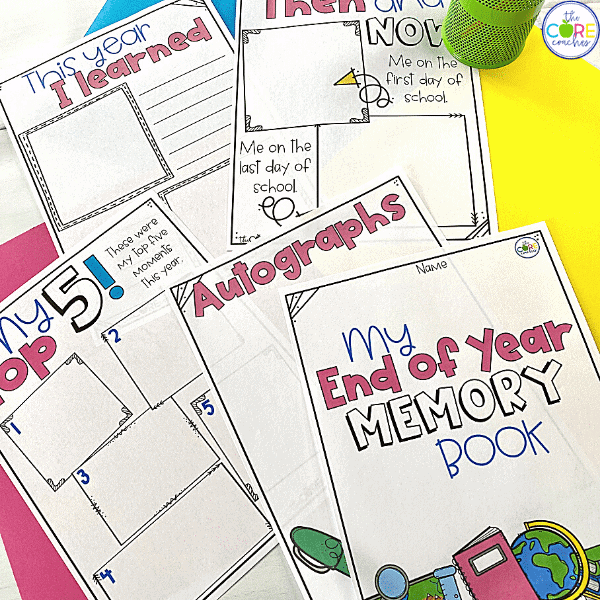 This is one of The Core Coaches favorite digital end of year activities. This can also be printed to create a book for students to take home and share with their families!